26.of September 2009 r. International Show in Wroclaw.
AKSEL Hokus Pokus z Perlowej succeeded. In junior class he became Junior Winner, Best Junior, and Best of Breed (BOB).


19th of September 2009 r. National Dog Show in Panevezis- Lithuenia
EMPATIA Dagi Dog received Junior Winner title, and her brother EROS Dagi Dog became Best of Breed, the same as SZNURECZEK Brzdac, who in her class and in her breed took all titles- CAC, N,BOB. During the show supported us Ela Boguslawska and ALUZJA Ani Mru Mru. 

| | |
| --- | --- |
| | |

11th of September 2009 r. National Dog show in Warsaw he first show of our AKSEL Hokus Pokus z Perlowej, and on this show he received excellent, second. AKSEL presented himself very good on show in Junior class.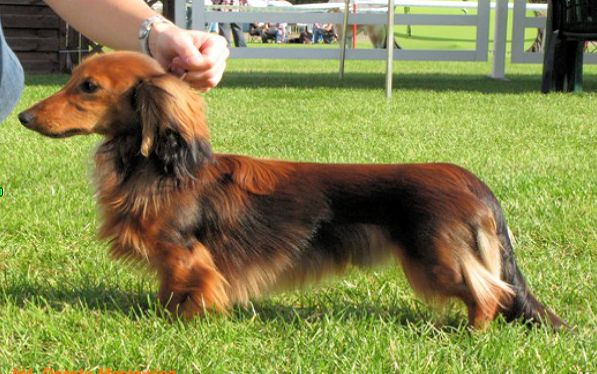 08th of August 2009 r. EMPATIA Dagi Dog on the International Dog Show in Sopot became Polish Junior Champion she received excellent, Junior Winner and Best Junior title.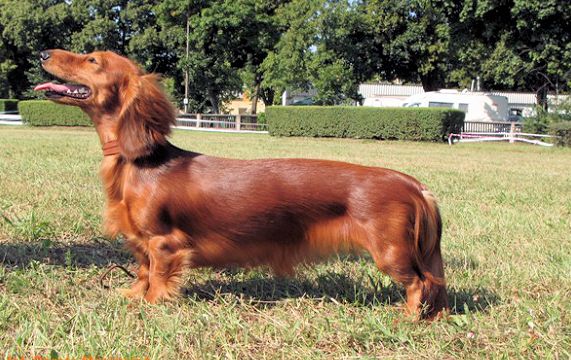 10th of July 2009 r. SZNURECZEK Brzdąc ,our small Wilma on the International dog show in Warsaw received in working class excellent, CAC and Res.CACIB.   


05th of July 2009 r. We spent a fantastic weekend on the Mazurian region near Olsztyn with our friends- Kasia and Wojtek Klusak Wilma and Pati try to fit in a rabbit and fox hole, and on the national dog show in Olsztyn both of them achieved success Pati received in junior class excellent and Junior Winner, and Wilma in working class excellent and CAC.   


14th of June 2009 r. EMPATII Dagi Dog success. on the national show in Kalisz she received in Junior class excellent, Junior Winner and Best of Breed.   


1st May 2009 The other national show in Dobre Miasto. And the next time EMPATIA has got qualification  - Very promising in puppy class but this time the Ist location. Pati is a very beautiful female with a good temper and I'd like to thank for her to Dagmara Oraczewska. Thank You so much Dagmara.


4th April 2009 EMPATIA Dagi Dog is coming into the show's season. In Nowy Dwor Mazowiecki on the national show she received in puppy class qualification - very promissing IInd location. 


31st March 2009 The last puppy left our house. Albus and the others have a fantastic home and we would like to thank all new owners for their full of warm and love relations with their puppies. We wish everyone many sukceses and we will do our best to help. 


1st Jan 2009 Happy New Year. We wish everyone all the best in New Year.  


28th Dec 2008  It was a meeting of three litters: ALUZJI Ani Mru Mru, HISTORII z Konskiego Raju, SZNURECZKA Brzdac and the meeting of the sibling EROS Dagi Dog and EMPATIA Dagi Dog. It was a big fun.


26th Dec 2008  EMPATIA Dagi Dog is 4 months old. She grows really fast.


16th Dec 2008 Our puppies are 4 weeks old. ALFI, AKSEL, ARAMIS, ALBUS are happy and lively. Pati helps Wilma in parenting and Fred takes up father's duties.


18th Nov 2008 SZNURECZEK Brzdąc became a happy mother of 4 boys.