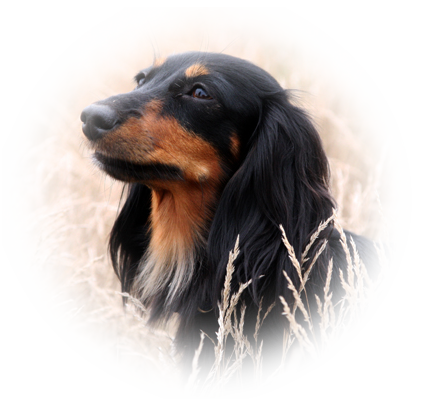 I would like to welcome everyone to my website.
Welcome to the website of my unique Purebred kennel, a land where love for pets becomes not only a passion, but also a lifestyle. The story of this unique adventure began with moments spent with hamsters and guinea pigs. However, the real dream come true was the appearance of my first Dog Friend - a standard shorthaired dachshund named SKRAPI. It was he who, with every charming bark, instilled in my heart the fascination with this unique breed. Traveling through life WITH HIM, I experienced extraordinary moments and established a deep bond, which resulted in an ADVENTURE WITH CYNOLOGY.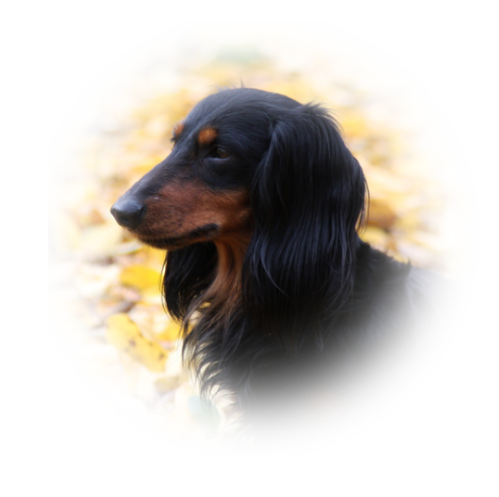 I started my adventure with cynology with my beloved FRED FLINSTON Brzdąc - a miniature dachshund longhaired . The only thing missing for my luck and breeding was a female dog, and she appeared as SZNURECZEK Brzdąc - called Wilma. I have always admired the nobility and beauty of longhaired standard dachshunds at dogs shows, and my favorite dog was HAPPY- EXCELLMAGIC L'BRELLIANCEBLACK, which we co-owned with Dagmara Oraczewska.

Now, as a breeder, I want to share this passion with you. In 2003, I started my adventure with cynology, and August 2008 was the time when my breeding officially started writing its history under the name "Hokus Pokus z Perłowej". Years of work and commitment resulted not only in the birth of many beautiful litters, but also in the importation of a line of standard longhaired dachshunds from the United States to Poland, which had a positive impact on genetics and beauty of Polish dachshunds. I am proud to emphasize that as a purebred kennel, we were pioneers in introducing brown and tan dapple dachshunds, which only confirms our constant pursuit of innovation and perfection in breeding.

Of course, all these plans would not be possible thanks to cooperation with wonderful breeders, both in Poland and abroad, who were open to help and engaging in new ventures, showed great trust and support, for which I THANK YOU ALL very much.
Because some things change, plans are modified, and we mature to new challenges, that's why my decision in 2023 to change the name of the kennel to the new EVITAPEARL becomes a new step for me in my breeding work. Currently, there are only dachshunds in my new kennel, because they stole my heart and I would like to focus my attention on them.
Today, for future families who want to fill their lives with the joy and love of a dog, I present our renovated kennel called "EVITAPEARL". Our dachshunds, in black and tan, black and tan dapple, brown and tan and brown and tan dapple, are not only exemplary in terms of beauty, but also health and temperament. If you dream of having a special friend for years who will bring joy to your home, I cordially invite you to discover the world of "EvitaPearl". Our dachshunds are ready to become an integral part of your life.
Join our family.
Ewa Dąbrowska, "EvitaPearl" purebred kennel.